Cutting List Software
Reduce waste and maximise profits
Tens of thousands of businesses around the world trust Magi-Cut sheet cutting software to save them time and money on a range of sheet materials. With our software you can plan and cut far more efficiently than by hand, and save countless man hours trying to define the most cost-effective cutting lists by traditional means.
While many cutting optimisers are aimed solely at large-scale manufacturers, the Magi-Cut range now includes cutting list software that meets the needs of even the most specialised workshops, enabling you to reduce waste and increase productivity across everything you do. Magi-Cut Express has been created with your needs in mind, capable of producing detailed layouts with ease.
[Read more...]
If you work on a panel or sliding table saw and have never considered using a cutting optimiser before, we're confident that Magi-Cut Express will transform the way you work - and we offer a 30-day free trial of Express so you can see for yourself the difference it can make and the money you can save. Our sheet cutting and cabinet software is easy to use, runs on a normal Windows PC, and is capable of handling up to 10,000 pieces at a time - giving you the power you need without breaking the bank. We also offer you a 90 day money back guarantee if you are not entirely satisfied with your purchase.
Spend a few minutes exploring the benefits of our cutting list software, then download your free trial now or visit our Contact page to speak to one of our specialists who'll be happy to answer any questions you might have or to run through the software with you in an online demo.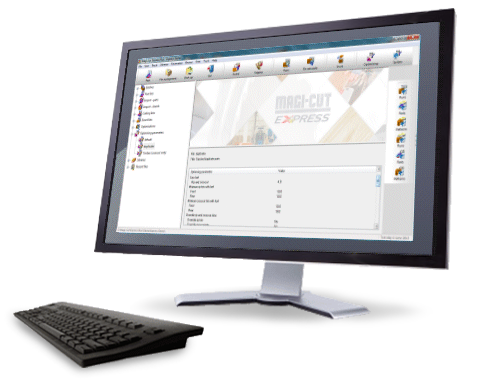 Fast optimised patterns
Express is specifically designed as a starter level cutting optimiser. It's ideal for cutting lists with a mixture of materials and colours and small quantities of each size. Express can save you money by simplifying your cutting process. You'll see a rapid return on investment as your work is streamlined, saving you time, effort and money.
Find out more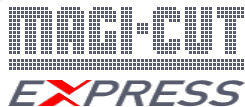 Magi-Cut Express has been designed to allow the smaller workshop that does not have the need for full CAD/CAM software to see the benefits that optimising software can bring when working with panels but at an affordable price.
Express brings the benefits of Magi-Cut's years of knowledge in the field of panel optimising to the lower volume manufacturer. The package has been designed to be simple to use even for those who may not have used software in their workshops before. Both Express and Express Plus software is compatible with Windows operating systems and Server 2011 and Server 2012. See our FAQs page for other questions on technical compatibility.
Why not download the free trial software today and see how effective our sheet cutting software is at reducing cost and saving time.