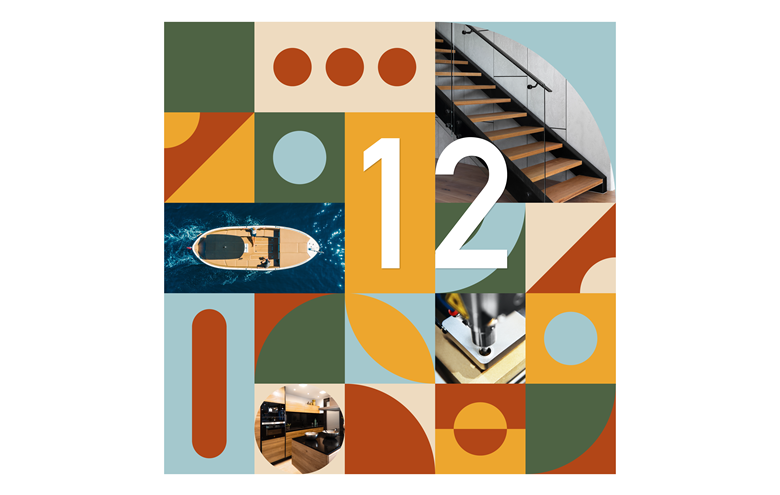 Magi-Cut Software are pleased to announce the release of a major new version of Magi-Cut Modular, namely Version 12. V12 follows on from the successful launch of Version 11 three years ago, and adds a wealth of new features designed to satisfy the requirements of the most exacting users. For more details and to download a trial version of the software go to our V12 page.
- Modern line style icons throughout with option for high‐contrast icons
- Cloud licensing of software with internet connection – no need for USB dongle
- Beam saw optimisation ‐ new parameter to encourage fuller books and fewer cutting cycles without over production
- Machine (Router) Loading Summary for nested jobs showing boards required in cutting pattern order
- Machining drawings from different sources can be mixed in the same part/cutting list (ie. MCLIB, DXF, flat MPR) and one‐time drawing edits can be made in the cutting list
- woodStore view – a new option to show for each board the stock per bin number
- Cutting pattern display/print – new option to show for each part the sides that are edged
- Labels and forms can be exported as image files (formats bmp, jpg, png and emf)
- Nesting ‐ an extended nesting pass considers placing small parts towards the middle of the pattern as well as offset from edge
- Nesting – improvements to stay down routing when using shaped parts with convex arcs
- Nesting – an option to add an extra preliminary routing pass for small parts and stay down routing

If you are an existing user of Magi-Cut at V9.0, V10.0 or V11.0 you can update to Version 12 at greatly reduced prices. V12 includes full copy and convert functionality allowing you to migrate your existing data records from an older version automatically.