V10 Software
The latest version of our industry-leading software
Version 10 of Magi-Cut, launched October 2015, offers many new features and compatibility with Windows 10.
In particular, the new version includes better data handling in part list and board list, a wizard for importing parts from XLS files, and enhanced pattern graphics with material picture thumbnails available in many summaries.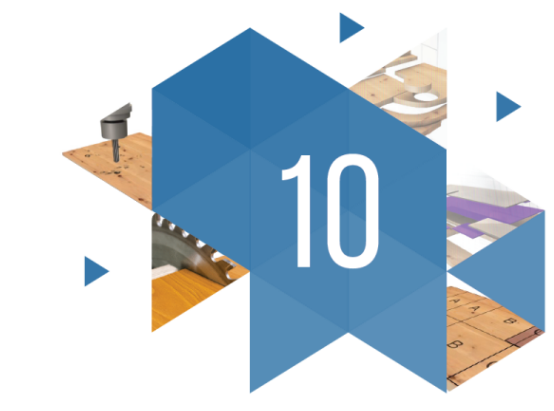 Features and Benefits
Ability to work on multiple part lists using separate tabs.
Many new fields in board list including material picture thumbnail.
New import wizard for external part lists.
Choice of font and size for labelling pattern drawings.
Material pictures used for enhanced display of pattern drawing.
Nested pattern editor – allows snap to adjacent part.
Run summaries may be sorted by up to 3 chosen fields.
Fields in the board list can be set by user-defined rules.
Position of part in grain match template shown on part label.
Part lists and board lists can be imported from Unicode format files.
Upgrade to V10 today!
If you are an existing user of Magi-Cut at V8.x or V9.0 you can update to Version 10 at greatly reduced prices. V10 includes full copy and convert functionality allowing you to migrate your existing data records from an older version automatically. Note that in V10 the Edging and laminating module is now bundled with all of the optimisation modules. See price list for further details.
Print friendly info
Magi-Cut Intro provides and introduction to the powerful Magi-Cut Modular system, and its 30 day trial is a great way to try the new features of our latest release Version 10.