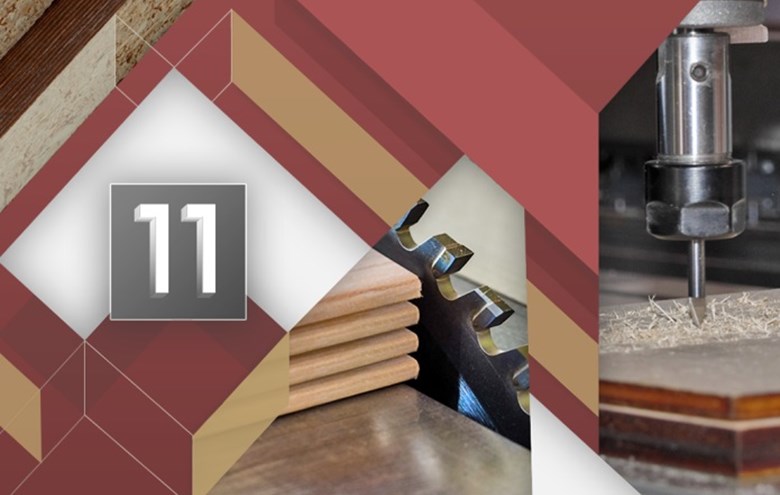 Magi-Cut V11.01 is now available. This version builds on the successful release of V11.0 in 2018 and includes a number of new features. This version is fully compatible with Windows 10
Summary of features:
- New interface with woodStore/TLF - alternative to board library
- Under produced parts - shown separately in Management & Batch summary
- Review runs option to rotate column headings
- Import/export parameters for CPOUT format - option to map part list info boxes
- ShapedII Nesting
Stay down algorithm improved to reduced number of contours
Stay down - allows for ramped entry for subsequent contours
Priority modes 3 & 4 infill with parts of lower priority
- Product library
Machining library formulae can reference product dimensions
3D view of product
Customisable forms for product/parts requirements
- Working board list - allows free stock to be a negative number
- Saw optimiser - option to sort narrow strips to middle of pattern
- Miscellaneous revisions and fixes
To access this download you will need a current support contract for V11.0 as well as the latest log on username and password. If you have these then access the download here. If you need the latest log in details then contact us. If you need to renew your annual support contract then click here.
If you are an existing user of Magi-Cut Version 8.2, Version 9 or Version 10 you can update to Version 11 for much less than the regular list price of the software. Full details can be found on our current price list.
V11 includes full copy and convert functionality allowing you to migrate your existing data records from an older version automatically.
For more details go to our V11 page